VARKALA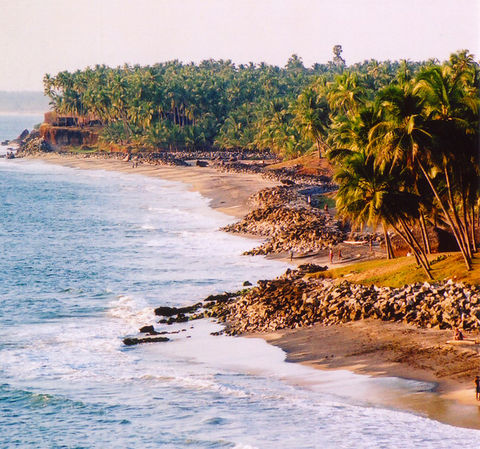 Varkala beach is bordered by high cliffs. If you want a cheap holiday, Varkala is the place to be. In the off season, the area is mellow and relaxed and hotel rates drop to a couple of hundred rupees. In November, the season starts and prices soar. The season continues till March-April. During the monsoon, Varkala beach disappears almost entirely to gradually emerge during the tourist season.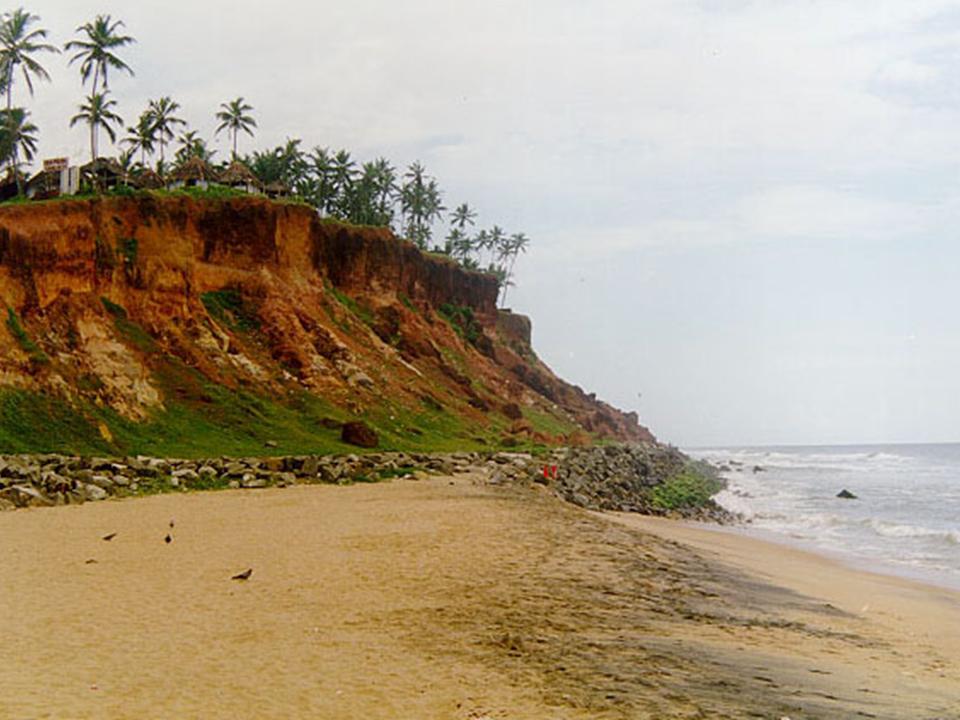 It is friendly and it is organised some elephant rides, backwater trips and other such activities. It also arranges overnight trips. Surfing boards are available for hire at the beach.

The main beach and the tourist area are located at the cliff top, just 10 minutes walk from the Janardhana Temple.
The Janardhana Temple is said to be 2000 years old and has a Vishnu shrine. It is said that the original temple was engulfed and destroyed by tidal waves. Years later, a Pandyan king came to the site to do penance to Brahma for a sin he committed. The Lord pardoned the king and in return, asked the king to build another temple at the same site. The story goes that in a dream he was informed of the location of the original idol that was lying deep in the sea. With help of fishermen, the king reclaimed the idol and reinstalled it in the temple.The legend also says that brahma appeared and completed the rituals. Non-Hindus are not allowed to enter the inner sanctum of the temple, but are allowed to walk around the sanctum and stroll around the huge banyan tree. The festivals of the temple are colorful with noisy parades. Another Hindu ritual to be watched is the 'vavu bali' performed on the beach on the new moon day of the month of Karkkidakam' (Malayalam Era)
Sivagiri Mutt
Sivagiri is the headquarters of the Sree Narayana Dharma Sangham Trust. The ashram is devoted to Sree Narayana Guru (1855-1928), whose followers, the Ezhavas form a large group of Kerala population. Guru preached the doctrine, 'one caste, one religion, one god for humanity' and attracted a large following among the lower castes. Thousands of followers visit the Mutt each year. Every afternoon,'sadhya' is served.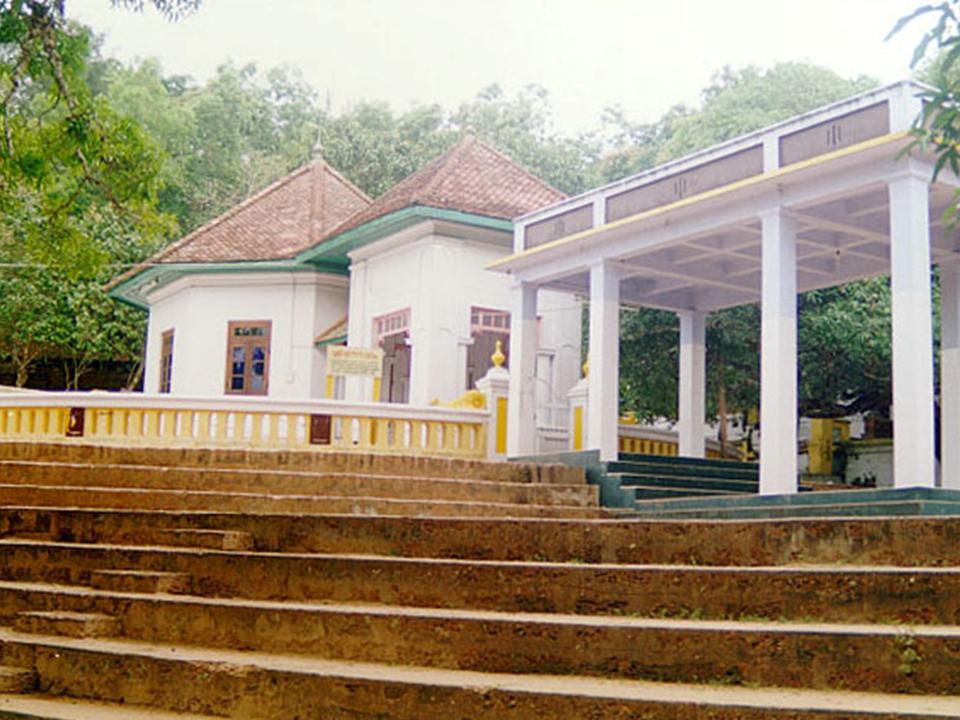 Yoga, Ayurveda, & Massage
There are numerous centres for yoga and massage. One-week to one-month programs are available. You can also attend meditation classes taken by the swamis of the Sivagiri Mutt. There is also a nature cure centre near the beach.