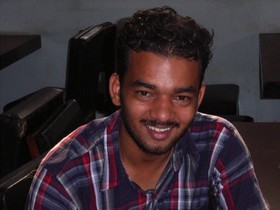 Hello,
My name is Aslam and I invite you in my lovely country : KERALA, India !!
If you want to spend some nice holidays in India, I can take care of you and guide you as you wish !
Singles, couples, groups, car tours, minibus tours, trekkings, houseboats, yoga,
ayurvedic massages, etc... everything is possible !
So, let's do it "à la carte" !
Please follow me in some of the most beautifull places known in Kerala
==>> MAP of KERALA


NEW !!! ==> I propose also a clean and good price Bed & Breakfast in Kochi